Paul's Camouflage Saab 96
På Taket!



Purchased 1997, Cost $160. Daily Driver for approx 1 year. Driven occasionally since then, but mostly just parked until....

1/27/2007 - After many years of being mostly abandoned in my garage, the 96 is finally coming back to life. The engine and transmission have always been good, but it has been in desperate need of some body and paint work. Witness the "before":

96 seen on the far right in its previous camouflauge livery. Sorry for the bad picture, this was in the pre-digital era.
During prep work: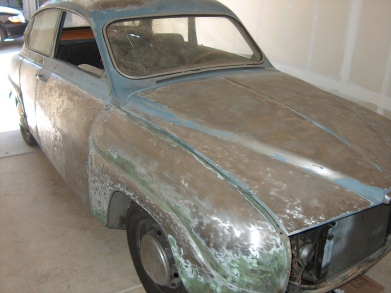 And just back from the paint shop: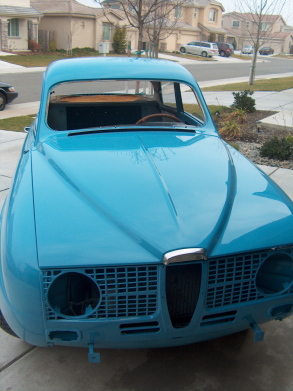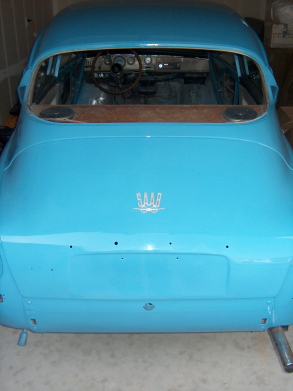 All that remains now is to figure out how all the pieces go back together, and I'm in business. I'll be adding pictures as she slowly returns to road-worthiness. Check back in another few years for the finished product!